On May 15, the CICE 2019 Changsha International Construction Machinery Exhibition (2019 Changsha International Construction Equipment Exhibition), sponsored by China Machinery Industry , China Construction Machinery Association, Asia-Pacific President Association, Hunan Industry and Information Technology Department, Hunan Business Department, Hunan Trade Promotion Association and Changsha Municipal Government, opened in Changsha International Convention and Exhibition Center. In May, the exhibition opened in Changsha International Construction Machinery Exhibition Center. The 18th is the perfect closing date.
MACHER Sensor Company attended this exhibition with the theme of "Intelligent New Generation Construction Machinery". This "International Model" of Construction Machinery shines and strives to create a new stage for global construction machinery enterprises. The exhibition will deepen the "one belt along the way", highlighting the application and development of intelligent manufacturing, Internet + + + in the field of construction machinery, and promoting technological innovation in the construction machinery industry. MACHER Sensor Company's products, especially multi-functional, intelligent, integrated long-distance detection products, intrinsically safe and explosion-proof sensors, special customized position detection sensors used in harsh environments, have attracted much attention from construction machinery, mining machinery, marine engineering, high-altitude operation platform, tunnel engineering machinery, municipal engineering equipment, logistics equipment, special vehicles and other fields. And favor.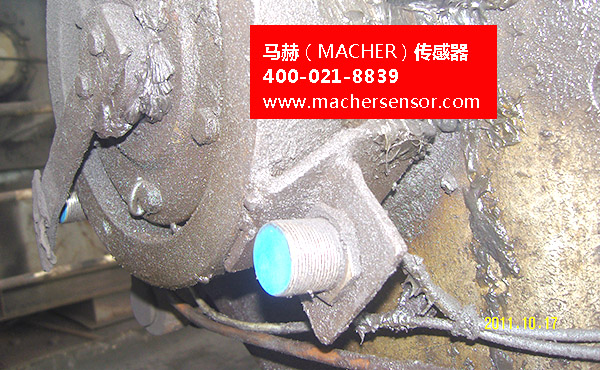 In recent years, with the rapid improvement of manufacturing technology of construction machinery, sensor technology has been widely used in construction machinery. For the proximity sensors, the intelligent technical requirements of proximity switches and the stable transmission of signals put forward higher requirements. At present, the application of sensors used in construction machinery mainly embodies in three aspects: the control of engine operating conditions; the control of hydraulic system; and the control of the overall performance of construction machinery. With the theme of "Intelligent and New Generation Construction Machinery", the exhibition attracted 1150 construction machinery-related enterprises from all over the world, including John Deere, Hitachi Construction Machinery, Xugong, Sanyi and Zhonglian, which ranked among the top 50 main enterprises in the global construction machinery industry, as well as 14 supporting parts enterprises of the top 500 in the world, such as Exxon, Igus and Shigoma, and international exhibitors'ratio. It weighs more than 22%.
From May 13 onwards, Macher Sensor Company will be on display. "The multi-functional, intelligent and integrated proximity sensor and proximity switch are the highlights of our exhibition. On the first day of the exhibition on the 15th, the exhibition attracted the attention of many exhibition teams. "The advanced sensor application technology of MACHER Sensor Company introduced Macher's special customized superior products on construction machinery for field users, especially the intelligent achievements and development direction of the new generation of sensor technology innovation, which was clearly reflected in this exhibition. MACHER Sensors also introduced: "We are not only displaying diversified and intelligent products, but also highlighting transactions. Another important aspect is to communicate technology and products with more users through this platform, providing users with cost-effective sensor products and better product experience.